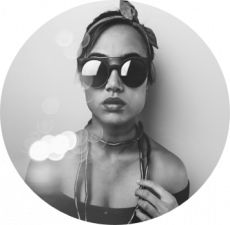 P A I N T E R / D E S I N G E R
P A I N T E R / D E S I N G E R
P R O F I L E
I am a motivated, diligent and responsible graduate seeking an entry-level position in public relations which will utilise the organisational and communication skills developed during university.
My reliability, communication skills, responsibility and friendly nature are assets I would bring to the work. I have experience in project management and strong organizational and administrative skills with the ability to work independently and use my own initiative. I also have the ability to prioritize whilst under pressure meeting tight deadlines.
S K I L L S
Planning and Organization
My biggest test of organisation was completing my dissertation. It took me months of in-depth research, compressing information and finally displaying it to a standard I was happy with. I was extremely proud when it was graded a 1st.
Persuading and Influencing
Working on the Dent Fashion Show I liaised with many high street retailers and used my persuasive skills to encourage them to release clothing lines to the show.
E X P E R I E N C E
Web Developer (2006 -Now)
This work involved me in advising and directing art, coping with problems and unexpected situations and taking responsibility for directing at the end of the day.
Web Designer (2003-2006)
Typical duties included composition of letters, organizing presentations and liaising with clients. I learnt how to create, manage and update computer databases and files more efficiently. I also increased my problem solving skills and time management when under pressure.
E D U C A T I O N
2006-2009 THE UNIVERSITY OF DENT
I set my own deadlines and targets, and became confident in taking direction from my tutors while developing their advice, though my own initiative, into new areas of studies that would be useful in my work.
1999-2006 Livingstone High School
I gained excellent experience in the research, organization and presentation of a complex subject and attained first class marks.